What to Consider When Purchasing A Gunsmith Torque Wrench?
Here are some suggestions on what to look for when purchasing a gunsmith torque wrench so you can confidently pick the right one for your needs and price range.

Accuracy
When selecting the best gunsmithing wrench, accuracy is crucial since it increases the effectiveness of creating and maintaining gun parts. Additionally, it reduces the chance of gun damage and overtightening.

It is advised to select the ones with small increments. Select tools with 2 in/lb or fewer increments. However, 1 in./lb is a great choice.

Design
A ratchet head that can move and measure torque in both directions is the preferable design (clockwise and anticlockwise). Additionally, see if they are marked as "bidirectional."

When going out, a compact design is simpler to carry. The desired size is 10 x 3 x 3 inches. You can also see if the small screwdriver size can give you a comfortable grip.

Additionally, professional gunsmiths always favor compact models when crafting a firearm.

Material and Durability
Another aspect to consider while purchasing these products is their durability. A one-rotating design could make the wrench less durable.

In terms of construction, a metal torque wrench is preferable to a plastic one since once tightened, it can reduce abrasion, breakage, and slippage.

Each type of metal has distinct wrench properties. But because alloy steel is so resistant to abrasion, it is the suitable one.

The Grip
It is necessary to apply grip anti-slip rubber since it can improve friction and make tightening simpler. It can be helpful while handling the gun's minor aspects.

To improve comfort, rotation, and a firmer grip, some manufacturers uniformly sprinkle tiny dots all around the handle.

Range
A broader torque range is preferable since it affects how well a torque wrench works during gunsmithing. That is where the range's upper and lower limits are defined.

The common gunsmithing wrench is compact and slightly larger than a screwdriver. The recommended maximum limit is between 60 and 70 in/lbs. Other wrenches for large compartments, however, need more.

Support bits
These are part of the tool's bundle and provide particular functions. To give the torque wrench flexibility and versatility, you will need a variety of them.

The consumer is forced to buy tools with built-in support bits as a result. By not needing to buy additional tools to complete a task, costs can be reduced.

Warranty
People are cautious about buying cheap goods because they could harm their firearms.
It can also verify the product's quality and whether it satisfies the stated requirements. You also get a warranty if you have the certificate.

Therefore, according to the policies, you can easily return it if there is a problem or malfunction.

Our top pick:
The Tacband Torque wrench can be readily adjusted by centering a marker on the desired torque value. Then, tighten the scope rings with it.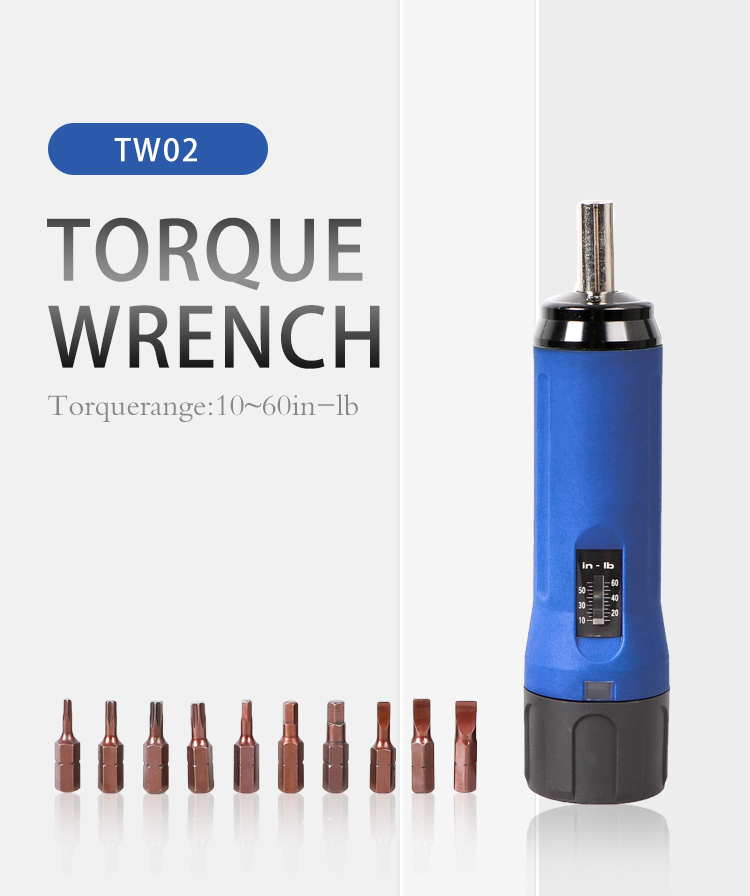 Your desired torque is done after hearing a click and is only compatible with clockwise spins. Furthermore, it is manufactured with hardened 56-58 Rockwell "C" and S2 tool steel for optimum performance and has a comfy handle for ensuring a secure hold.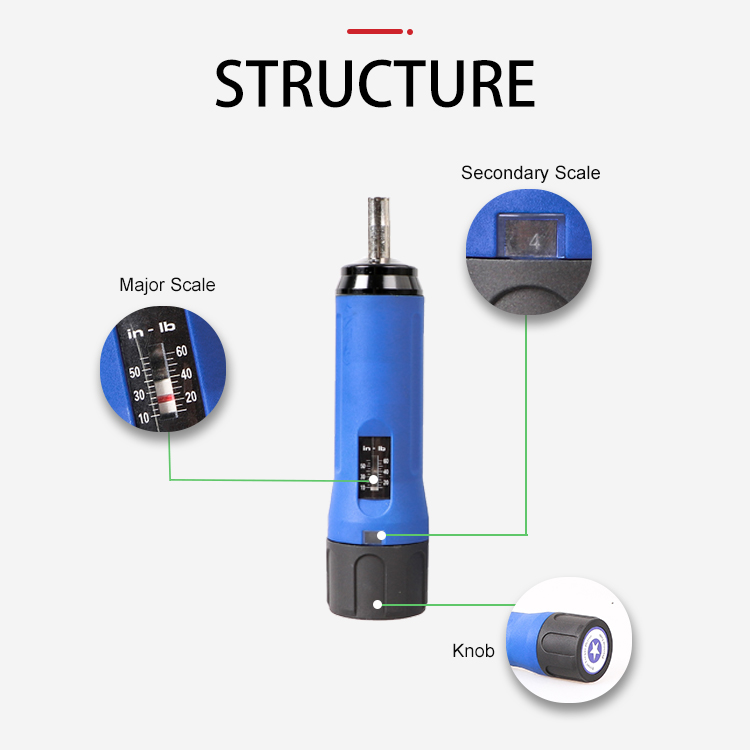 Its accuracy is +/- 2 up to 40 in./lbs, +/- 5% up to 65 in./lbs, and it has a respectable torque adjustment range of 10 to 65 in.lbs.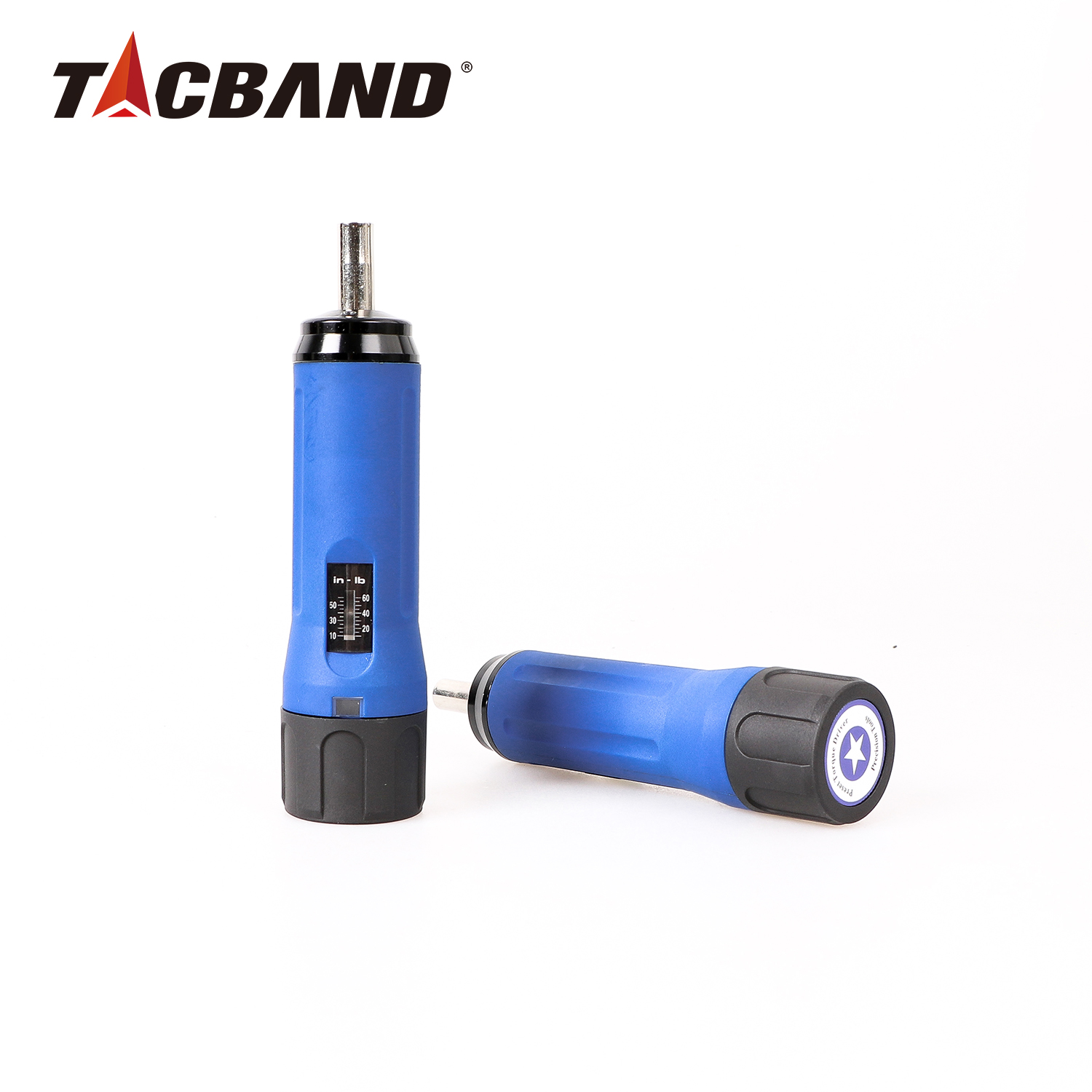 Features
lightweight design and an ergonomic handle.
Instead of a ratchet, it has a 1/4-inch drive and can be used as a screwdriver.
utilizing a click-clutch system
sufficient tolerance to avoid overtightening
wild range

Some Frequently Ask Questions

How Much Torque Should A Rifle Scope Have?
The suggested amounts for a precise torque adjustment are as follows:
Set the base screws to 30 in. lbs (1.8-newton meters)
Screw torque for the ring cap must be 16 in. lbs (3.4-newton meters)


What Should My Barrel's Tightness Be?
Unless the manufacturer of the barrel specifies otherwise, the suggested torque is 40 to 50 ft. lbs. Then, using the ratchet wrench or breaker bar, loosen the nut.
It can be loosened by tugging it from the left side of the receiver or by inverting your barrel nut wrench. To keep your wrench's teeth from bending, do this to pull them into the nut's groove.

Should Weaver Bases Be Tight?
14 to 25 inches/pounds, or 1.5 to 7.34-newton meters, is the recommended tightness for mounting rings on Weaver rails.

How Far Back Should You mount A Scope?
When snugging up the scope ring, leave some space to let the optics move and level the reticle, and adjust eye relief.

After shouldering the weapon, you should close your eyes and then reopen them to confirm the position. Reticle level and complete field of view are ideal.