You'll want one of the best paracord bracelets to match with your hiking pack, socks, and boots if you're doing some outdoor exploring or just searching for an outdoor explorer flair. Paracord bracelets, made of military-grade nylon, are a convenient method for hikers, adventurers, and travelers to have a small survival emergency kit on their wrists.
Bracelets made of paracord are also excellent fashion accessories. Everyday carry (EDC) items have become a blend between streetwear and fashion statement thanks to urban trendsetters.
Continue reading to see our picks for the best paracord bracelets for our Tacband collections in 2022 as well as everything you need to know about this EDC must-have.
A flint fire starter, a whistle, a knife/scraper, and a compass are all included in each bracelet. The bracelet is easy to put on and take off and has a stylish, small, and efficient design. This bracelet is available in a variety of colors and can be used for a variety of activities the outdoors, including laying traps and navigating through the bushes.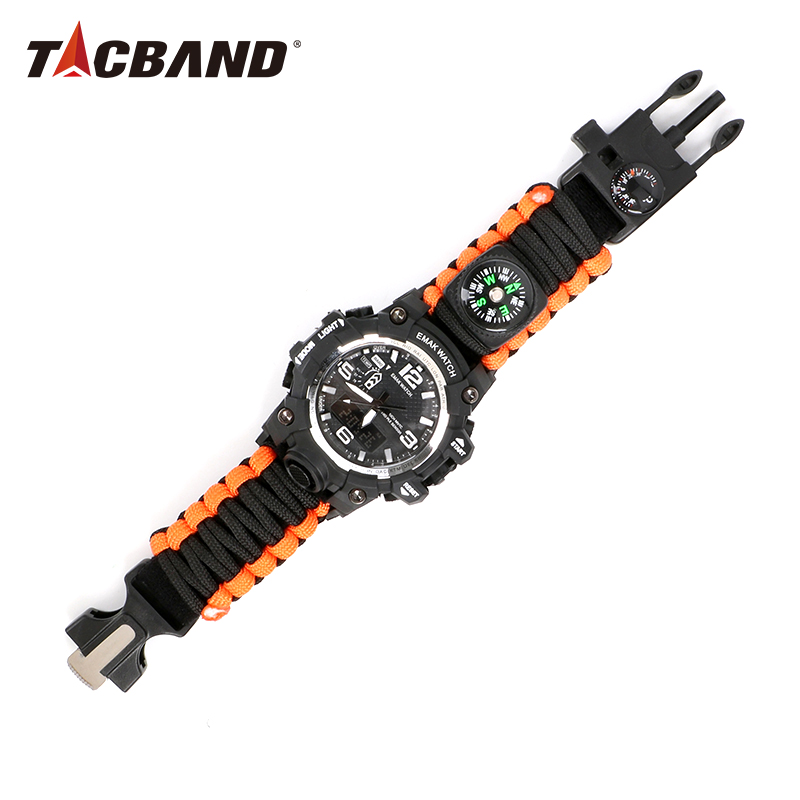 A paracord bracelet with a watch is supposed to be practical, the kind of thing that comes in handy when you need to save the day or your life.
A waterproof tube housing a variety of life-saving gadgets is weaved into the bracelet's middle, so you won't even notice it until you need it. In an emergency, any of the emergency supplies, such as a fire starter kit, compass, scalpel blade, etc., can keep you alive.
5 key survival items are built-in: a compass, a flint for lighting a fire, an emergency whistle, an electronic watch, and a thermometer
The bracelet is also adjustable, so it will comfortably fit most wrist sizes. This paracord bracelet will not let you down if you're worried about not having basic survival needs when hiking or camping.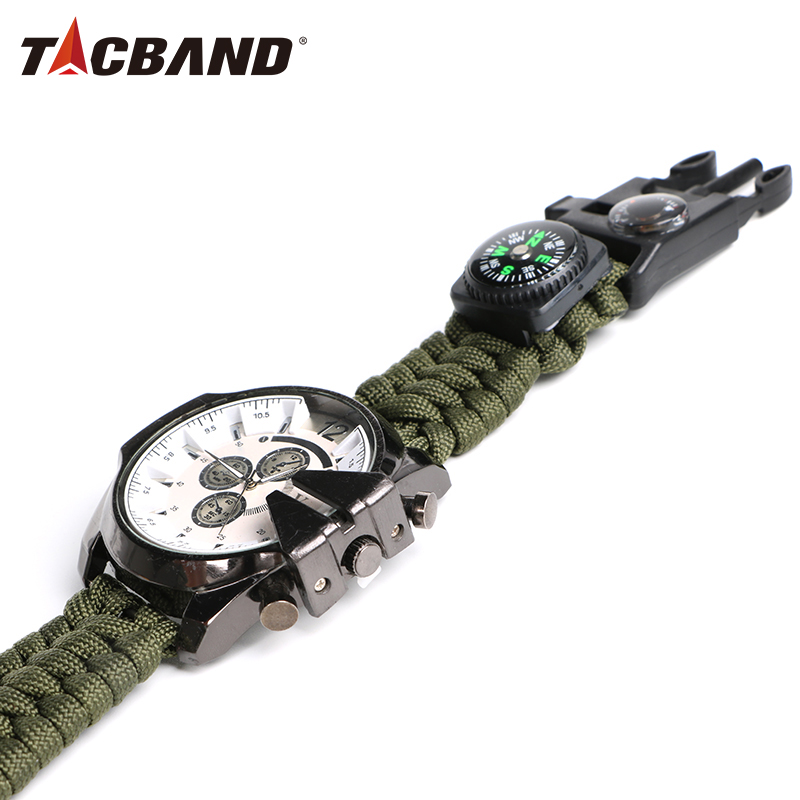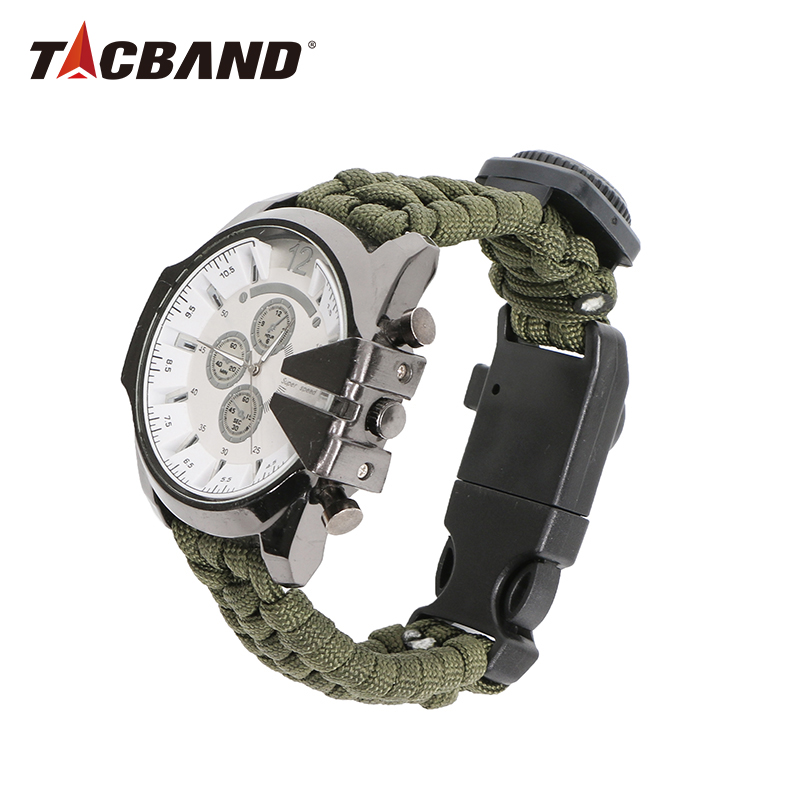 If you're a frequent hiker or adventurer, you might want to invest in these Paracord Bracelets You may also keep a paracord bracelet in your favorite camping gear or the glove compartment of the car you use to drive to the spots.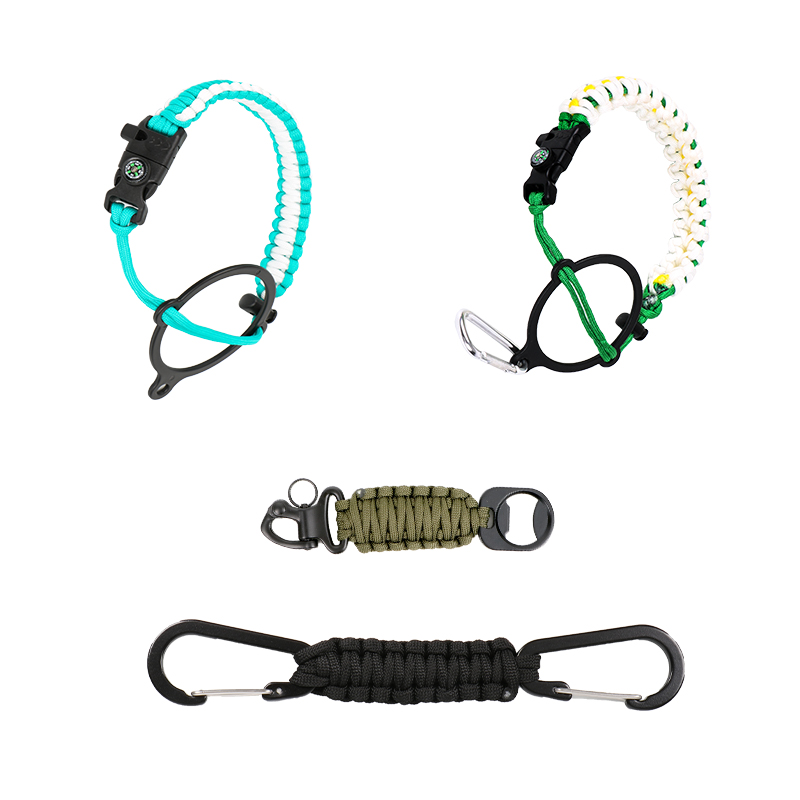 These paracord bracelets aren't just for show; they're functional as well. Apart from that, these are among the most affordable paracord bracelets available.
We can customize them according to your requirement. For more options, visit our
Tacband
pages to find out more!